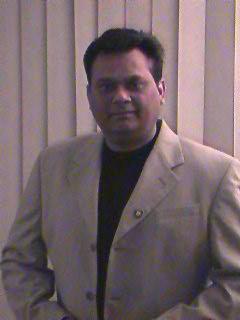 Born and brought up in Musical family. Mother was an All India Radio singer in Bombay, Ahmedabad.
Has learnt the classical music of the age of five and performed in many organizations in India. He has acted in the plays during his college years and also represented "Vanijya MahaVidhya College" as a leading cricket captain by winning many awards in sports activity.
He has organized and helped many charity shows. He has organized Amitabh Bachhan Show for the drought Gujarat Relief fund.
He is an active Culture secretary in INDO AMERICAN CULTURE ASSOCIATION and played a very important role as a Business chairperson in FIA for 2 years. President of INT OF USA INC. and running the finest Indian Restaurant in Manhattan named "MADRAS MAHAL" which was awarded with the title of "BEST DOSA IN NEW YORK" by New York Press.

Links:
Madras Mahal (Indian Vegetarian Kosher Restaurant)